Temperature and Humidity Control Instrument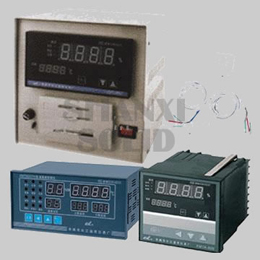 Detailed Description
XMT-9007 temperature and humidity meter adopts double-row LED and
respectively displays humidity and temperature dates. It controls relative
parameters and displays it right now and can be input by panel keys.
Pt100 sensor measures the temperature of the meter and PT100 sensor
or high element sensor measures humidity. This meter has the advantage
of setting temperature freely by heating time portional, cooling,and humidity setting freely through upper and lower limit control. It is a high precision, high assemble meter.